QAA Scotland's 4th International Enhancement Conference will take place on 3 and 4 June 2020. We will welcome up to 500 delegates from around the world, with the common goal of enhancing higher education strategy, policy and practice.
'Learning from disruption: exploring what counts in higher education' will consider the following key questions:
How can evidence help us manage at times of disruption?
What is the purpose of the university in a changing world?
Will there be new opportunities for enhancing the student experience and creating new, resilient learning communities?
Day one explores institutional priorities, planning, policy and strategy. Day two reflects on the curriculum, learning and teaching practice and considers student engagement in a time of disruption and how we will shape higher education for the future.
Both days will include a mix of live and recorded sessions alongside the launch of new digital resources, to allow for asynchronous engagement, while drawing on learning from the current Enhancement Theme, Evidence for Enhancement: Improving the Student Experience.
We are excited to offer an event that is relevant and forward-thinking, responding to this time of significant change for higher education by sharing knowledge, expertise and practical support. We hope you'll be able to join us.
This online conference will be of interest to colleagues working within higher education, including:
institutional policy decision makers
higher education leaders
heads of quality
planners, strategists and data practitioners
academics, practitioners and professional service staff
students, student representatives and students' association staff, and
representatives from national and international quality assurance agencies.
Programme
Our online conference programme is now available. Featuring a refreshing selection of live and recorded sessions alongside the launch of new digital resources, including lightning talks, papers and practical resources, plan your perfect conference experience today.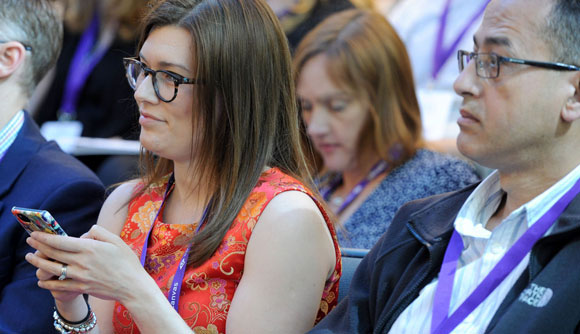 Contributors
The event will include a range of perspectives from contributors across the globe, including: senior policy makers; programme leaders and practitioners; student representatives; and professional service staff.
While there is no charge to attend our event, please note a limited number of spaces are available. Visit our event registration website now to secure your place.