Student feedback plays a crucial role in every aspect of education. Responding to student voice involves paying attention to how student feedback is processed and how the impact of this activity is communicated back to students, and questions around how effectively providers and students' associations are doing this are increasingly important. During this project, students and staff worked together to develop a set of core principles that underpin policies and practices relating to responding to the student voice in a range of contexts.
These principles include: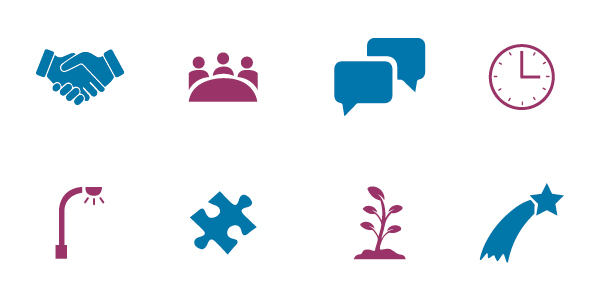 Resource pack
A resource pack based on a set of cards was produced in 2018. To celebrate 20 Years of Enhancement, QAA Scotland has reviewed each of the resource and updated to reflect our contemporary challenges and the importance of gathering student feedback in a tertiary learning environment.
Research
We gathered evidence through a consultation with the Scottish higher education sector and a scan of international practice to form our student voice principles of practice. We have published a report on the findings of this research, comprising a literature review, interviews and surveys.
Examples of practice
Alongside, and in support of, the principles of practice, the Responding to the Student Voice project sought to identify and share a wide range of examples of practice. We have drawn resources from a project event aimed at sharing effective practice and from the institutional and student association/union.
Pressing Escape will cancel and close this dialog
Sector 'think-tank' event: Responding to student voice
On 26 April, 2018, we held a Student Voice Think Tank event in Glasgow. Institutions had the opportunity to learn about the different approaches students' associations use to communicate the impact of the student voice. The event contributed to the development of our principles of practice and provided a range of examples of practice. View our Wakelet to find out more about the event
Event resources
---
Curated examples of practice and useful resources from around the sector
We have selected examples of practice and resources to showcase a range of approaches to responding to student voice, as well as the formation and sharing of policy and strategy around this activity.
Student voice 'hub' pages
Responding to student voice resources
Student Associations/Unions
Policy and strategy resources
Sector views and related resources