Building on the sector-wide commitment to tackle racism in Scottish higher and further education, QAA Scotland and AdvanceHE are working together with the tertiary sector to develop and curate resources, learn from current practice, and recognise best practice both in Scotland and beyond.
Phase 1
Phase 1 of the project (2020-21) was funded by the Scottish Funding Council (SFC) and managed by AdvanceHE, building on the excellent work of the SFC-funded Tackling Racism on Campus project. This has resulted in a range of resources, created by a cross-sector working group, which you can find on the AdvanceHE website. The resources constitute a guide to getting started on this vital work, and include considerations of language, curriculum development, approaches to teaching, student engagement, allyship and more.
Phase 2
Phase 2 of the project (2021-22) will be managed by QAA Scotland as a major component of the current Enhancement Theme, Resilient Learning Communities. The aims of Phase 2 are:
To facilitate discussions about developing anti-racist curricula in particular discipline areas;
To facilitate discussions with a network of academic developers across a range of providers;*
To share practice and develop resources based on the above discussions;
To pilot and evaluate resources produced in Phase 1;
To make recommendations for the continuation of the project in 2022-23.
*This will build on the successful Decolonising the Curriculum in the Time of Pandemic collaborative cluster, which ran in session 2020-21.
Further information will be published here in the coming weeks.
Executive Group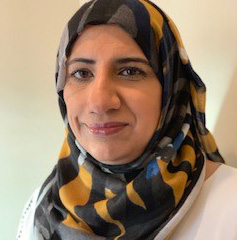 Khadija Mohammed
Pressing Escape will cancel and close this dialog
Khadija Mohammed
Senior Lecturer, University of the West of Scotland
Khadija is a Programme Leader and a Senior Fellow of the Higher Education Academy in the School of Education and Social Sciences. Her PhD centres on race equality exploring the lived experiences of Black and Minority Ethnic teachers in Scotland with a focus on celebrating their cultural, linguistic and religious identities. Khadija is the co-founder and Chair of SAMEE. This is a community-led organisation providing support to educators and those in support and guidance roles across the Scottish Education system – early years, schools, colleges and universities. Khadija received the Scottish Trade Union Congress Equality Award in 2019. Khadija is the first BME Muslim educator to be elected as the Vice-Convenor of the General Teaching Council for Scotland (GTCS). She was Chair of the Advance HE/Scottish Funding Council project 'Tackling Racial Harassment in Universities and Colleges'. Khadija is also the Chair of the Scottish Government Curriculum Reform group on Developing an Anti-Racist Curriculum.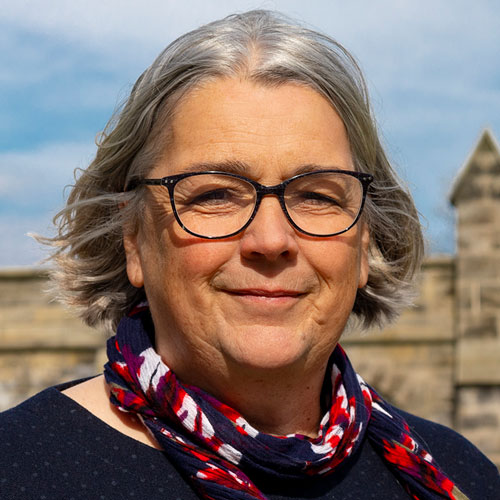 Professor Clare Peddie
Pressing Escape will cancel and close this dialog
Professor Clare Peddie
Vice-Principal Education, University of St Andrews
Professor Clare Peddie is a graduate of the University of St Andrews. Her career has been focussed on education in biology and she is the first Professor appointed under new promotions procedures that recognise contributions to teaching and service at her University. Her undergraduate degree and PhD were both in Marine Biology at the University of St Andrews; her research career moved into medical research at other institutions before she returned to take an education-focussed position at St Andrews. She has held roles as Director of Teaching for the School of Biology, ProDean for Undergraduates in the Faculty of Science, ProDean for Taught Postgraduates and Head of School. She was promoted to Professor and was appointed to the role of Vice Principal Education (Proctor) in May 2019. External to her University, she has a depth of experience as an external examiner, an institutional reviewer for the QAA in Scotland and often conducts subject-based and degree-accreditation reviews of other institutions. She still teaches marine biology in the field at undergraduate and masters level and has interests in the role of experiential learning in effective teaching.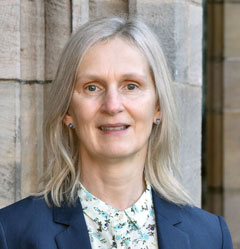 Professor Ruth Taylor
Pressing Escape will cancel and close this dialog
Professor Ruth Taylor
Vice-Principal (Education), University of Aberdeen
Professor Ruth Taylor took up the role of Vice-Principal Education at the University of Aberdeen in November 2019. She is responsible for leading the effective delivery of the University's strategic objectives for Education. Areas of responsibility include: quality and innovation in learning, teaching and assessment; student experience and engagement, including student support; student success; employability and entrepreneurship; quality assurance and enhancement across the provision. Ruth is also responsible for leading the University's work on the Race Equality Charter.
Ruth was previously Senior Pro Vice Chancellor and Dean of a Faculty of Health, Education, Medicine and Social Care, and Professor of Nurse Education, at Anglia Ruskin University from 2013. She held an institutional role in the leadership of the student retention strategy. Prior to that she worked at The Robert Gordon University in a leadership role in the School of Nursing and Midwifery having had a career in clinical nursing practice for 15 years.
Ruth's research interests include student retention, the first-year student experience, social capital in the context of the student experience, compassion in healthcare practice, and student leadership in healthcare practice.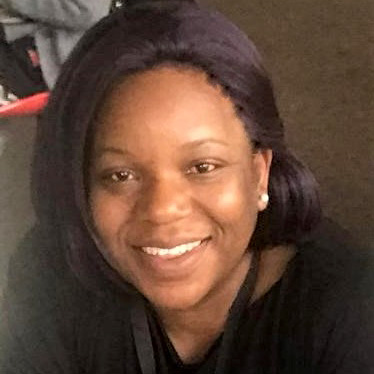 Dr Lindy-Ann Blaize Alfred
Pressing Escape will cancel and close this dialog
Dr Lindy-Ann Blaize Alfred
Senior Adviser, EDI | Knowledge, Innovation and Delivery, AdvanceHE
As a Senior Fellow of the HEA, Lindy-Ann brings over three decades of experience in a range of education sectors both nationally and internationally. She considers herself firstly as a teacher/facilitator, offering a 'principled' space for 'participants to freely engage with and leverage their unique cultural wealth within any given learning arena.
Lindy-Ann embodies a creative and innovative flare to work in equality and inclusion and has built a reputable focus on equitable outcomes for students and staff marginalised by society. Her doctoral work focussed the persistence of international women in Higher Education and this continues to be the focus of her research and practice in both further and higher education.
With a clear understanding of the UK Higher education context and equality frameworks, specializing in progressive approaches to developing staff professional competency, she currently works across the sector designing and delivering high impact CPD which incorporates post-colonial methodological approaches to feminist research; covers race equity and organisational alignment to the race equality charter, and leading AdvanceHE fellowship recognition and accreditation at institutions in the UK.
She has also worked across the sector to develop a systematic 'thought mapping' approach to embedding equality and diversity in the curriculum. Outside the sector, Lindy-Ann continues to advocate on behalf of the most vulnerable by volunteering within the community as a school governor and on the panel hearing system in Scotland. Lindy-Ann is currently co-editing a book of indigenous methodologies with HE colleagues in the Caribbean and beyond.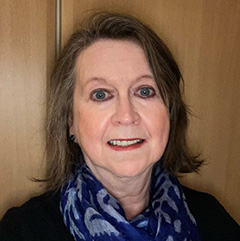 Suzanne Marshall
Pressing Escape will cancel and close this dialog
Suzanne Marshall
Lead: Curriculum and Teaching, College Development Network
Suzanne Marshall is a Lead in Curriculum and Teaching at College Development Network, with a background and commitment to anti-discrimination, equality diversity and inclusiveness for over thirty years. She has worked in a variety of roles within the tertiary education sector: teacher of French, English and ESOL; manager of international student advisory service; Head of Advice and Guidance; equalities advisor; counsellor, coach and mentor, as well as a number of voluntary roles within race equality and community organisations.
Her current role allows her to work in partnership with colleges and other agencies to contribute to education which is accessible to and makes a difference for all learners.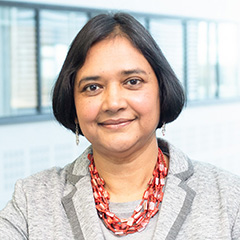 Professor Nazira Karodia
Pressing Escape will cancel and close this dialog
Professor Nazira Karodia
Deputy Vice Chancellor and Vice Principal Learning & Teaching, Edinburgh Napier University