QAA SCOTLAND'S INTERNATIONAL ENHANCEMENT CONFERENCE
'Learning from disruption: exploring what counts in higher education' focused on the evidence and experiences gathered from a period of disruption and asked how this might shape future higher education design, delivery and the wider student experience.
On 3 and 4 June 2020, delegates from across the world came together to exchange views, identify shared values and explore how higher education is changing, both as a result of the current COVID-19 pandemic and to meet future challenges.
Exploring institutional priorities, planning, policy and strategy on day one, day two of the conference reflected on the curriculum, learning and teaching practice and considered student engagement in a time of disruption.
Drawing on learning from our most recent Enhancement Theme, Evidence for Enhancement: Improving the Student Experience, together we considered how we will shape higher education for the future.
Live session recordings and resources
The conference allowed delegates to engage with a suite of debates, panel discussions and plenary talks on 3 and 4 June 2020. Sessions featured a versatile mix of live and recorded content to allow engagement in real time or at a time which suited delegates. Many sessions were also supported by the launch of new digital resources, including lightning talk videos, papers and practical resources.
All live session recordings and resources are now available. Key findings from the conference, including actions for the sector to take forward, feature in this summary infographic.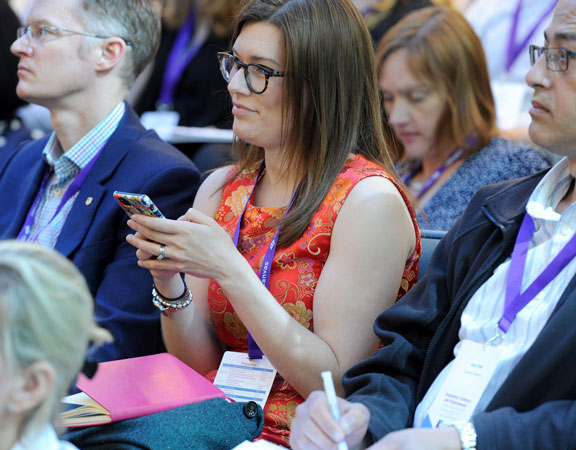 Contributors
The event included a range of perspectives from contributors across the globe, including: senior policy makers; programme leaders and practitioners; student representatives; and professional service staff.