Keynotes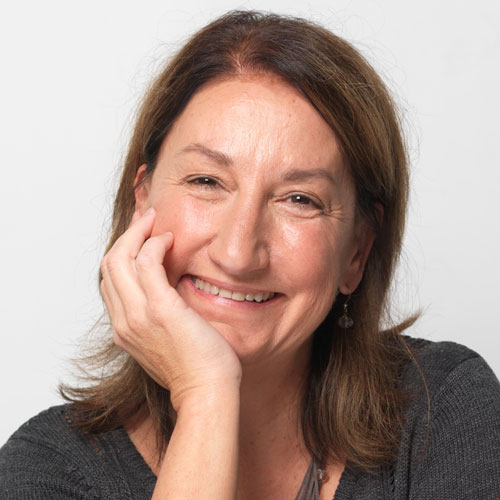 Professor Mary Stuart, CBE
Pressing Escape will cancel and close this dialog
Professor Mary Stuart, CBE
Professor Mary Stuart, CBE, Vice Chancellor, University of Lincoln
Professor Mary Stuart is Vice Chancellor of the University of Lincoln. She is a graduate of the University of Cape Town, SA and the Open University, UK where she obtained her Doctorate in Social Policy in 1998. Her research interests are focussed on social mobility and higher education, Life Histories and Civic Engagement and Leadership in 21st Century organisations.
Mary has a strong track record in all aspects of university leadership, having worked in senior roles in three different universities. Since joining Lincoln she has developed the University significantly, culminating, this year, in establishing a new Medical School. Mary has also successfully led the development of Science provision at Lincoln establishing several research institutes including the Lincoln Institute of Agri-Food Technology and the National Centre for Rural Health and Care, responding to several global challenges. She has grown Humanities and the Social Sciences expanding the University from 8,000 students when she joined to just over 15,000 students in 2019, enhancing research provision and driving improvements in research infrastructure and capability. She has driven local and regional engagement as a key theme to enhance the regional economy and to connect the global challenges with local need. She has recently worked with the Civic University Commission to develop national policy guidelines on Civic Universities. Mary is the founder of the 21st century Lab examining higher education's response to changing society in our time.
Passionate about the student experience, Mary seeks to continually drive change and improvements in partnership with students, alumni and the academic community promoting the traditional concept of a community of scholars. Mary was named as the Guardian's 'Most Inspiring Leader in Higher Education' at their HE awards in 2018. She was also awarded a CBE for her services to Higher Education in the same year.
National commitments
Mary has always been involved in policy developments nationally and currently is a member of UUK's Advisory panel on Admissions and the Value in Higher Education Advisory panel, a Trustee of the Universities Partnership Programme (UPP) Foundation and a Fellow of the Bridge Group. Mary is also a Commissioner on the National Civic University Commission. She is an active Blogger and podcaster for organisations such as WonkHE and leads the 21st Century Lab, exploring challenges and opportunities for Universities in the 21st Century.
Regional and community commitments
Mary is Chair of the Lincoln Cultural and Arts Partnership (LCAP) and the Founding Director of the Greater Lincolnshire Local Enterprise Partnership (GLLEP). She is a member of the Greater Lincolnshire Leaders Board, Director of Lincoln Science and Innovation Park (LSIP), Chair of the Members of Lincolnshire Educational Trust (LET) and member of the Lincoln University Technical College (UTC).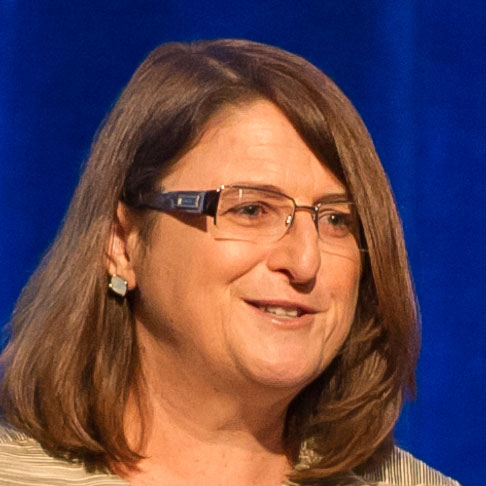 Professor Sally Kift
Pressing Escape will cancel and close this dialog
Professor Sally Kift
Professor Sally Kift is a Principal Fellow of the Higher Education Academy (PFHEA), a Fellow of the Australian Academy of Law (FAAL), and President of the Australian Learning & Teaching Fellows (ALTF)
She has held several university leadership positions, most recently Deputy Vice-Chancellor (Academic) at James Cook University, Australia. Sally is a national Teaching Award winner, a national Program Award winner and a national Senior Teaching Fellow on the First Year Experience. In 2010, she was appointed an Australian Discipline Scholar in Law. In 2017, Sally received an Australian University Career Achievement Award for her contribution to Australian higher education.
contributors
Pressing Escape will cancel and close this dialog
Andrew Bowie
Andrew Bowie, Vice President Higher Education, Highlands and Islands Students' Association
Pressing Escape will cancel and close this dialog
Liam Brady
Liam Brady, Vice President Education, Glasgow University Students' Representative Council
Pressing Escape will cancel and close this dialog
Professor Tom Crick
Professor Tom Crick, Professor of Digital Education, Swansea University
Pressing Escape will cancel and close this dialog
Katie Dubarry
Katie Dubarry, Vice-President, SRUC Students' Association
Pressing Escape will cancel and close this dialog
Helyn Gould
Helyn Gould, Deputy Associate Principal, University of Strathclyde
Helyn Gould is Deputy Associate Principal for Learning and Teaching at the University of Strathclyde. Responsible to the Principal and Vice Principal, Helyn provides the University with institutional-level leadership in the shaping and delivery of strategic priorities in Education, Learning and Teaching. She has a specific remit for learning enhancement, continued strategic academic development and digital and online education, particularly in the area of Graduate and Degree Apprenticeships.
Helyn is a highly experienced and reflective educator, with over 25 years of lecturing experience at every level of UG and PG taught programmes (including corporate), and has regularly taught at the university's international centres. In addition to lecturing on Strategy Development at MBA level, she has taught a wide range of management science areas within her home discipline.
Pressing Escape will cancel and close this dialog
Dr Heather Gray
Dr Heather Gray is the Head of Physiotherapy and Paramedicine at Glasgow Caledonian University (GCU) and Chair of the Chartered Society of Physiotherapy's Professional Committee
She is currently the co-lead for QAA Scotland's Collaborative Cluster that is focussed on building the capacity of academic staff and student leaders to co-design curricula and co-create teaching and learning environments that are inclusive and promote student mental wellbeing. Prior to this she led on three cross-university strategic projects in relation to personal tutoring, partnership working and student mental wellbeing.

Pressing Escape will cancel and close this dialog
Alexander Hedlund
Alexander Hedlund, Student Theme Lead, Heriot-Watt University
Pressing Escape will cancel and close this dialog
Sean Michael Morris
Sean Michael Morris, Director of Digital Pedagogy Lab, University of Colorado, USA
Sean Michael Morris is Senior Instructor of Learning Design and Technology in the School of Education and Human Development at the University of Colorado Denver. He is also the co-founder and director of Digital Pedagogy Lab and the Director of Educational Partnerships at Hybrid Pedagogy. Sean is the co-author of An Urgency of Teachers: The Work of Critical Digital Pedagogy, with Jesse Stommel.
Pressing Escape will cancel and close this dialog
Professor Clare Peddie
Professor Clare Peddie, Vice-Principal Education (Proctor), University of St Andrews
Professor Clare Peddie is a graduate of the University of St Andrews. Her career has been focussed on education in biology and she is the first Professor appointed under new promotions procedures that recognise contributions to teaching and service at her University. Her undergraduate degree and PhD were both in Marine Biology at the University of St Andrews; her research career moved into medical research at other institutions before she returned to take an education-focussed position at St Andrews. She has held roles as Director of Teaching for the School of Biology, ProDean for Undergraduates in the Faculty of Science, ProDean for Taught Postgraduates and Head of School. She was promoted to Professor and was appointed to the role of Vice Principal Education (Proctor) in May 2019. External to her University, she has a depth of experience as an external examiner, an institutional reviewer for the QAA in Scotland and often conducts subject-based and degree-accreditation reviews of other institutions. She still teaches marine biology in the field at undergraduate and masters level and has interests in the role of experiential learning in effective teaching.
Pressing Escape will cancel and close this dialog
Dr Petrea Redmond
Dr Petrea Redmond, Associate Professor (Educational Technology), University of Southern Queensland, Australia
Petrea Redmond is an Associate Professor of Educational Technology and the Associate Head of School, Research in the School of Education at the University of Southern Queensland. 70% of the students enrolled at the university study online. Her research is situated in interrelated fields of educational technology including: blended and online learning and teaching; online engagement; using technology to keep seriously ill learners connected to school; cyberbullying; online collaboration; online communities of practice; online mentoring; gender and STEM; teacher education, teacher development, teaching and learning in higher education; community of inquiry; online presence and the integration of technology to enhance learning and teaching in the school and higher education contexts. She has published and co- published in a number of international refereed books, journals and conference proceedings. Petrea has received 6 outstanding conference paper awards at international conferences; along with faculty, university and national awards for research and teaching. She is also a lead editor for Australasian Journal of Educational Technology (AJET).
Pressing Escape will cancel and close this dialog
Professor Alyson Tobin
Professor Alyson Tobin, Enhancement Theme lead and chair of Theme Leaders' Group
Professor Alyson Tobin is the Vice Principal for Learning and Teaching and Professor in Biology at Edinburgh Napier University. She has previously held posts as Deputy Vice Chancellor at York St John University and Dean of Science at the University of St Andrews where she holds an honorary Chair in Biology. Alyson is the academic lead for the QAA Enhancement Theme in Scotland, is a member of the Quality Assurance in Scottish Higher Education committee and the incoming chair of the Scottish Higher Education Enhancement Committee. Alyson is a Plant Physiologist specialising in nitrogen metabolism in crops and she is currently co-writing the second edition of an advanced undergraduate text book in Plant Biochemistry. She holds a non-executive directorship with the James Hutton Institute in Scotland, a world-leading research institute for the sustainable use of land and natural resources.
Pressing Escape will cancel and close this dialog
Professor Richard Watermeyer
Professor Richard Watermeyer, Professor of Education, University of Bristol
Richard Watermeyer is Professor of Higher Education at the University of Bristol and is a sociologist of higher education: policy, practice and pedagogy.  His work is primarily concerned with changing contextualizations of higher education, particularly as relate to technologies of governance, and their effect on the work and identities of academics and production of science. His latest book, 'Competitive Accountability in Academic Life' (Cheltenham: Edward Elgar) considers the deleterious effects of systematic manipulation of research governance technologies by academics and their institutions. 
Thank you
We would like to thank everyone who has contributed to, and supported the delivery of, this online conference. In particular, our thanks go to colleagues who adapted their original proposals for the in-person conference, providing delegates with a rich and timely variety of new multimedia resources.